Spring Season Registration 2017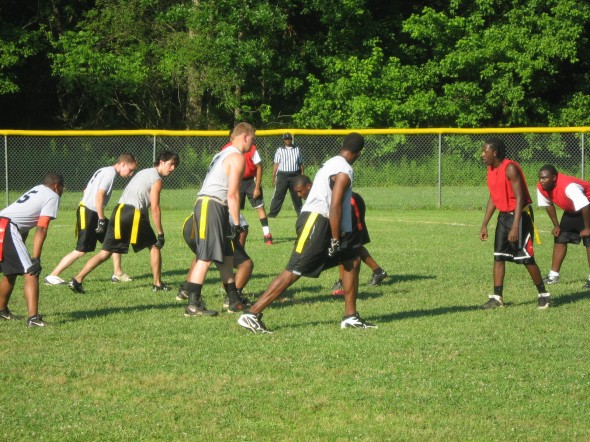 Adult Flag Football – Mark your Calendars! The Acworth Parks and Recreation Department has the most premiere adult flag football league around. Records, statistics, player(s) of the week, write-ups and box scores are posted online after each game, and the AAFFL Cotton Bowl will end post season play.
The Acworth Adult Flag Football League is a joyful experience for those football fans that still love to play the game. Game play is 7 on 7 and teams may have a roster of up to 17 players. All games are played at the football fields at the Acworth Sports Complex with no cost to spectators.
Both men and women are welcome! We are offering two divisions this season: the Open Division (players 18 & up) and the Masters Division (players 35 & up). Register your team now and start building your team dynasty! If you do not have a team, come out and participate in our Free Agent Sign-Up Day on Monday, February 27, 2017 at 6:30 p.m. located at the Acworth Sports Complex- football fields. Register today at www.acworthparksandrecreation.org!