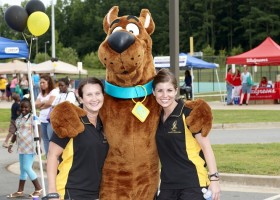 The BIG DAY OUT is coming to the Acworth Sports Complex on Saturday, June 18, 2011. The event is designed for special needs children and their families, and features inflatables, face painting, carnival games, music, video games, jugglers, balloon artists, sand art, a vendor walk, special visits from celebrities and professional athletes, and much more. Approximately 200 to 300 families are expected to attend, and the event is free (registration required).
Date:
Saturday, June 18, 2011
Time:
11am to 2pm
Registration (required):
All participants must have a special needs person in their group and must be registered to attend.
Address:
Acworth Sports Complex
4000 S. Main St
Acworth, Ga. 30101
For more information, please call (404)735-8980.
About the Golden Soldiers:
The Golden Soldiers, Inc. is a faith based, 501c(3) non-profit organization focused on spreading the meaning of The Golden Rule by providing resources and assistance to individuals with special needs.