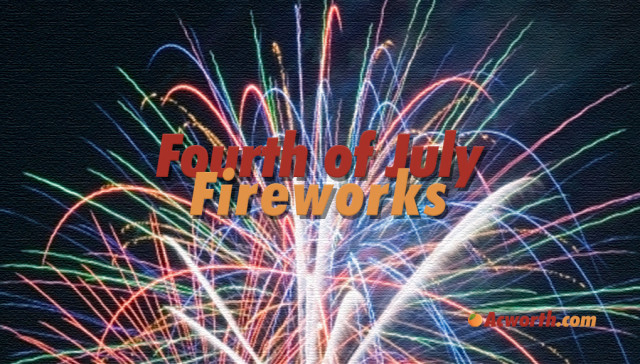 On Monday, July 4th, 2016, the City of Acworth and the Acworth Business Association are hosting an Independence Day celebration at Cauble Park. The celebration features live music starting at 4 pm.  At dark, watch as one of the largest fireworks shows in Cobb County takes place over Lake Acworth. Food and drinks will be available from vendors starting at noon.
Date:
Monday, July 4, 2016
2016 Schedule:
Noon – Food and drinks available from vendors
4:00 pm – Live music starts
4 – 5 pm – Shreeps (rock/blues)
5:30 to 7:15 pm – Paul Hand Band
8:00 to 9:30 pm – Flashback
Dark – Fireworks (around 9:30pm)
After fireworks – more music from Flashback until 11 pm
Admission:
The concert is free to the public, and tables for 6 are available for an additional fee.
Tables:
Tables are $50 each for City of Acworth residents and $70 for non-residents. With the table you get 6 chairs and one parking pass. This parking pass will allow you to park at Cauble Park as long as spots remain available. To purchase a table, please visit AcworthParksAndRecreation.org.
Parking:
Parking at Cauble Park is by pass only on July 4 but you are not guaranteed a parking spot at Cauble Park with this pass so please plan on arriving early. If you do not have a parking pass or if the parking if full, you will need to park downtown and walk or take a free shuttle down to the park. If you choose to park downtown, shuttles will pick you up at designated shuttle stops throughout downtown.
Address:
Cauble Park
2293 Beach St.
Acworth, GA 30101
For more information, please call (770) 917–1234 or visit AcworthParksAndRecreation.org
https://twitter.com/visitacworth
https://www.facebook.com/acworthparksandrec