Featured
Located just north of the Cobb County line is LakePoint Sporting Community in Emerson. And although the development may not be located in Cobb, it's expected to … [More]

On Saturday, July 4th, 2015, the City of Acworth and the Acworth Business Association are hosting an Independence Day celebration at Cauble Park. The … [More]

The World's Largest Inflatable Water Slide returns to Acworth!  Brought to you by the City of Acworth and Shoreline Entertainment, the slide is located located … [More]
Events
On Saturday, July 4th, 2015, the City of Acworth and the Acworth Business Association are hosting an … More...
The World's Largest Inflatable Water Slide returns to Acworth!  Brought to you by the City of … More...
News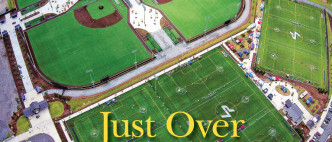 Located just north of the Cobb County line is LakePoint Sporting Community in Emerson. And although … More...
Gabriel's Restaurant and Bakery, renowned for its award-winning desserts and daily helpings of fresh … More...
About Acworth, Georgia
Acworth, Georgia is located in northern Cobb County in the foothills of the north Georgia mountains just 35 minutes northwest of Downtown Atlanta. Surrounded by the beautiful Lake Acworth and Lake Allatoona, Acworth is known as the "Lake City" and offers the perfect combination of affordable housing, high ranking schools, and access to large city amenities in a small town atmosphere.
The Dixie Highway, sometimes referred to the granddaddy of I-75, is Acworth's Main Street and was the first interstate in the South. The historic downtown district along Main Street is a favorite among both residents and visitors due to the diverse selection of shops and restaurants. Just minutes from downtown Acworth is Lake Acworth, offering beaches, swimming, boating, and camping. Also on the banks of Lake Acworth is Cobblestone Golf Course, recently ranked the top public golf course in Georgia. More…