Featured
The Pro Wakeboard Tour returns to Acworth on Saturday, May 17, 2014. The event features exciting watersports action as well as plenty of great food and music, … [More]

On Friday, April 11, 2014, the Easter Bunny is hopping on over to the Acworth Sports Complex, located at 4000 South Main St. Acworth, Georgia.  The Easter Egg … [More]

The 2014 Acworth Farmers Market takes place every Friday morning from the end of May through the end of October. The market is open from 7am to 11am and … [More]
Events
The Pro Wakeboard Tour returns to Acworth on Saturday, May 17, 2014. The event features exciting … More...
On Friday, April 11, 2014, the Easter Bunny is hopping on over to the Acworth Sports Complex, … More...
News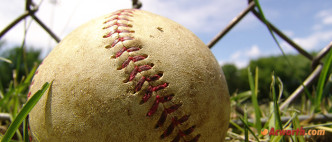 Join one of the best youth baseball programs around!   The Acworth Baseball Association is beginning … More...
The medical field has seen many changes in the last couple of decades. Improvements in anesthesia, … More...
About Acworth, Georgia
Acworth, Georgia is located in northern Cobb County in the foothills of the north Georgia mountains just 35 minutes northwest of Downtown Atlanta. Surrounded by the beautiful Lake Acworth and Lake Allatoona, Acworth is known as the "Lake City" and offers the perfect combination of affordable housing, high ranking schools, and access to large city amenities in a small town atmosphere.
The Dixie Highway, sometimes referred to the granddaddy of I-75, is Acworth's Main Street and was the first interstate in the South. The historic downtown district along Main Street is a favorite among both residents and visitors due to the diverse selection of shops and restaurants. Just minutes from downtown Acworth is Lake Acworth, offering beaches, swimming, boating, and camping. Also on the banks of Lake Acworth is Cobblestone Golf Course, recently ranked the top public golf course in Georgia. More…