Featured
The annual Taste of Acworth takes place in historic downtown Acworth on Saturday, October 11th 2014 from 10am to 6pm. The event benefits local schools and … [More]

Triple Crown Car Show to Benefit The Save the Acworth Depot Foundation Help raise funds to bring the Acworth RR Depot back to downtown Acworth atthe Triple … [More]

Downtown Acworth - Classic Car Cruise Night: The Acworth Classic Car Cruise takes place in Historic Downtown Acworth on Saturday, October 25, 2014 from 4pm to … [More]
Events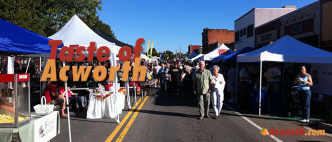 The annual Taste of Acworth takes place in historic downtown Acworth on Saturday, October 11th 2014 … More...
Triple Crown Car Show to Benefit The Save the Acworth Depot Foundation Help raise funds to bring … More...
News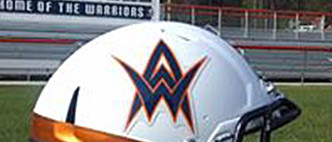 The Acworth Football and Cheerleading Association, Inc. (AFCA) provides competitive and … More...
The medical field has seen many changes in the last couple of decades. Improvements in anesthesia, … More...
About Acworth, Georgia
Acworth, Georgia is located in northern Cobb County in the foothills of the north Georgia mountains just 35 minutes northwest of Downtown Atlanta. Surrounded by the beautiful Lake Acworth and Lake Allatoona, Acworth is known as the "Lake City" and offers the perfect combination of affordable housing, high ranking schools, and access to large city amenities in a small town atmosphere.
The Dixie Highway, sometimes referred to the granddaddy of I-75, is Acworth's Main Street and was the first interstate in the South. The historic downtown district along Main Street is a favorite among both residents and visitors due to the diverse selection of shops and restaurants. Just minutes from downtown Acworth is Lake Acworth, offering beaches, swimming, boating, and camping. Also on the banks of Lake Acworth is Cobblestone Golf Course, recently ranked the top public golf course in Georgia. More…