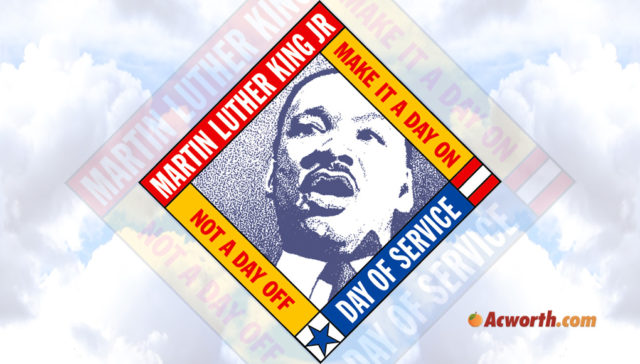 The City of Acworth will be hosting the annual Martin Luther King, Jr. Day celebration on Monday, January 21, 2019. Festivities will begin with a unity walk from the Rosenwald School to Zion Hill Baptist Church, where the ceremony will be held. The walk will begin at 9:30 a.m. and the ceremony will begin at 10:00 a.m.
Immediately following the ceremony, the Acworth Achievers Mentoring and After School Program will host their Annual Day of Service. They will be working on a service project at Roberts School Community Center and welcome other volunteers from the community to join them! The Acworth Achievers are currently hosting a drive to collect items for an organization called Foster4Love and their Birthday Box Program. This program is designed to benefit foster children throughout Cobb County, ages 0- 21, many of who need our help making their birthday feel special. Contributions are appreciated and can be dropped off at the Acworth Parks, Recreation and Community Resource Department.
For more information visit www.acworthparksandrecreation.org or call 770-917-1234.