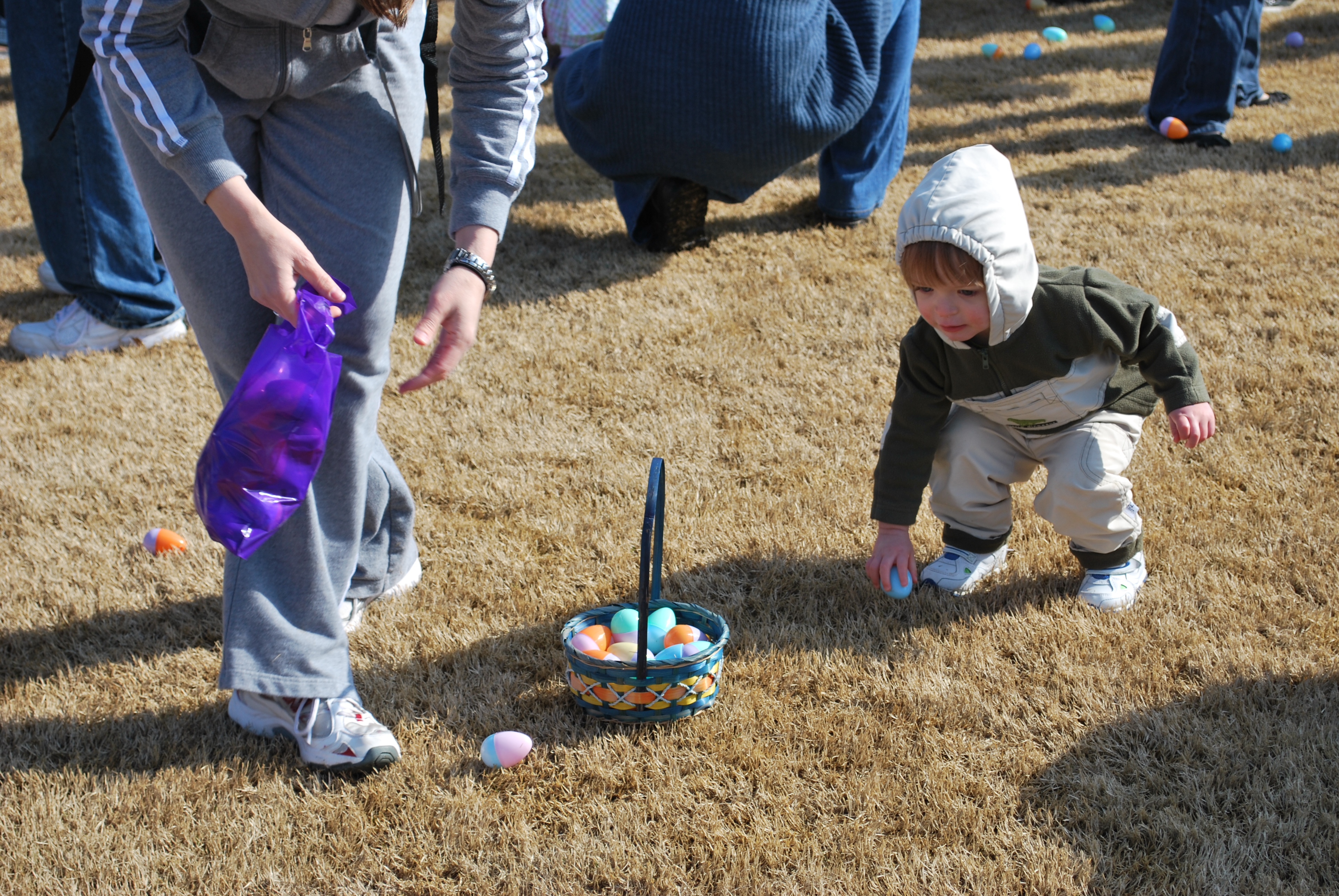 For information about this year's Acworth Easter Egg Hunt, click here.
Published on 3/8/13
The Easter Bunny will be "dropping" in on Friday, March 22, 2013 at the Acworth Sports Complex, located at 4000 South Main St. Acworth, and he is bringing 50,000 eggs filled with candy. Make sure you are there by 7:55 p.m. to see the Easter Bunny make a special entrance skydiving onto field #1!
The hunt will be for all children through the 5th grade. The children will be divided into the following groups:
The special needs group will begin at 7:30pm
The 0—3 year old group will begin at 8pm
The 4-5 group will begin at 8:15pm
The 1st—3rd grade group will begin at 8:30pm
The 4th—5th grade group will also begin at 8:45pm
Within each age group there will be a prize egg that can be redeemed for great prizes. The hunts will take place on the football fields (North side of the Complex); parking will be available on the South side of the Complex where the baseball fields are located.
Again this year there will be a Special Needs Easter Egg Hunt on the Horizon Field. This hunt will begin at 7:30pm and is for children through the 5th grade with special needs.
Address:
Acworth Sports Complex
4000 South Main Street
Acworth, Georgia 30101

For more information on the Friday Night Flashlight "Egg"stravaganza visit www.acworthegghunt.com or call the Acworth Parks and Recreation Office at 770-529-6006.